Application scope of non-metal meter box: cable branch box, low-voltage distribution box, water pump control box, communication device cabinet, street lamp and traffic light control box, multi-function metering box, integrated distribution box, capacitance compensation box, terminal in public power grid Boxes, wall-mounted junction boxes, metering boxes, etc.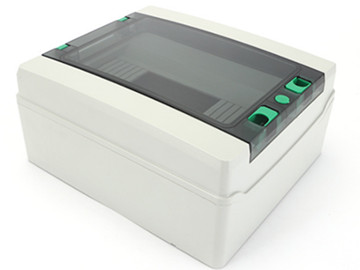 Using characteristics of non-metallic meter box:
1. Thoroughly solve the personal injury and death accidents caused by poor grounding of the cabinet and overlap of foreign objects;
2. The comprehensive use cost is low, and the one-time investment can be used for more than 20 years (exemption of metal box replacement man-hours and cumulative costs);
3. The unique design of the cabinet can effectively resist the impact of external forces;
4. The cost of recycling the cabinet material is high, which can prevent the body from being stolen;
5. The splicing method can reduce the maintenance cost of the cabinet (only the damaged parts can be replaced);
6. Burning at high temperature does not produce suffocating gas.
In short, the low-voltage cable branch box made of fiber-reinforced polyester material has many advantages such as good insulation, corrosion resistance, long service life, and easy installation.