Transparent protective window hood, the accessory of plastic enclosure
Benefits for you:
1) Product name:Transparent protective window hood.
2) Product material: PC flame retardant material.
3) Protection level: IP67.
4) Product use: protection controller, circuit breaker, button.
Detail:
1. Reinforced sealing ring.The sealing ring made of polyurethane material is corrosion resistant, high performance waterproof, and more durable
2. The connection between the upper and lower shells adopts spring design, which is durable.
3. Buffer opening and closing design.Up and down 180 degrees open design, easy to use, saving space, automatic buffer closing under the cover
4. High-level sealing technology, high sealing performance, not easy to leak.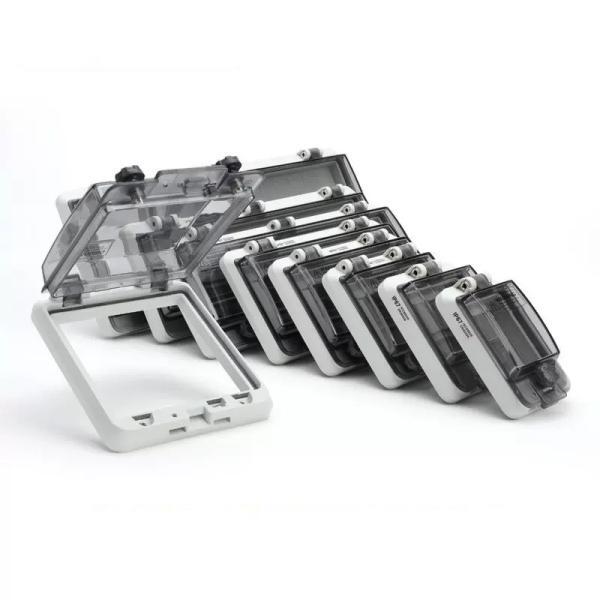 Model
Specification
Dimensions
H×W×D (mm)
N.W
(g)
0402B
2 Ways
57x98x31 mm
61
0403B
3 Ways
75x98x31 mm
70
0404B
4 Ways
93x98x31 mm
90
0405B
5 Ways
107x125x31 mm
108
0406B
6 Ways
129x98x31 mm
112
0408B
8 Ways
165x98x31 mm
132
0412B
12 Ways
237x98x31 mm
183
0413B
13 Ways
255x98x31 mm
196
0416B
16 Ways
309x98x31 mm
274
Technical parameters